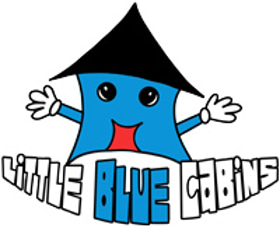 There are so many ways you can help!
Board of Directors
LBC has four directors of their Board per the minimum requirements; Chair - Kevin Taylor, Secretary - Debbie Christie, Treasurer - Heather Johns, Outreach - Jake Pothaar. It would be great to have more than four, so please consider this as an opportunity to contribute. Please contact us if you are interested in this valuable position. The LBC Board plans to meet in person once per month with most other communications happening electronically.
Housed Advisory Committee
To change processes, policies and access research and resources, LBC needs the help of the broader community. LBC's Housed Advisory Committee is fluid and responsive to the needs of the Unhoused Advisory Committee, participation changes depending on the challenge LBC is trying to address. Anyone with an interest in helping to end homelessness is welcome on the Housed Advisory Committee.
Volunteer Tradespeople
Building of the Little Blue Cabins village relies heavily on the time, skills and resources of many community members from the Bancroft area. We greatly need assistance in all areas of construction; Contracting, Building, Land Clearing, Electricity, Septic, Plumbing, Water Supply, Roofing, Siding, Decking, Window & Doors, Landscaping, Decorating and more! We are hoping to create a list of volunteer tradespeople prior to concluding the Building Budget, as in-kind donations from these professionals will drastically reduce the overall cost of the creation of the village.
Unhoused Advisory Committee
LBC ideas come from the people LBC supports. As LBC walks alongside people navigating systems and coordinating care, LBC listens, observes and identifies challenges. LBC discusses possible solutions and enables people with lived experience to participate in advocating for and developing those solutions. Anyone with living experience, recent lived experience and front line support workers are welcome on the Unhoused Advisory Committee.
In-Kind Donations
We're calling on local businesses and individuals to help share the financial burden of the LBC Community construction. It is our hope to receive in-kind donations of building materials, appliances, furniture, bedding, decorating supplies, and more. We understand that costs are increasing and business owners often get asked to help out financially, so it can be difficult. Please know howev er, that any in-kind donation to help complete the building process will be greatly appreciated.
Financial Donations
We will be attempting to raise funds for construction and operations from various levels of government and through grants. To date, we haven't secured any funding from these sources and are relying on the generosity of people in our community. LBC is in early stages of formation as a not-for-profit, charitable organization and will hold any donations in trust until we are in a postion to have a bank account for direct deposits.
Supporting Volunteers
Members of the Bancroft and area community who help build resilience within LBC's cabin community by engaging with residents in meaningful conversation and activities. Volunteers will be encouraged to participate in LBC's trauma informed education and courses.
Types of volunteer activities could include:
Special occasion meal provision

Informal Life Skills education (cooking, doing laundry, meal-planning, budgeting etc)

Working within a 'sponsorship' plan, similar to the way refugees were welcomed to Ontario; a small team working closely with one resident to help them settle in and thrive

Helping fill educational gaps

Furnishings and soft goods, bedding, personal touches

Skills training- knitting, music, carpentry, needlework, breadmaking, coding etc

Entertainment- movie screenings, workshops, musical performances

The specific engagement activities at LBC's cabin community would be organized at the request of residents, who would not be made to attend or accept support unless they want it.
Please let us know how you can help!
Drop us a line to have your name added to our list of volunteers. We will keep you up to date via email as to potential partnerships, dates, etc.
Walking alongside the unhoused in Bancroft & area towards a fresh start in life.