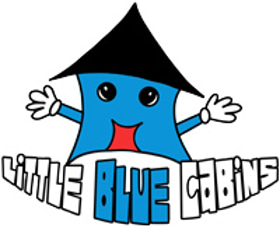 Summary
Little Blue Cabin's (LBC's) goal is to create a trauma responsive, inclusive environment which enables people to comfortably address barriers to successful permanent housing.
The strength of LBC will be its connection, inclusion and guidance seeking mandate from people currently experiencing homelessness. LBC will collaborate with leaders within the unhoused community to identify people needing additional supports, share information about available resources and work together towards improved policies and services.
The location of the site is the crucial first step to being able to complete this proposal and budget. A local organization has been approached to consider a land-use agreement for a period of ten years. Discussions are underway, however we must be prepared to look elsewhere should this not come to fruition. Without establishing a location, it is impossible to plan and budget completely. We have decided to do what we can in this proposal and will update the missing information once a location is secured.
This project will provide 20 sleeping cabins, along with a community building that houses the kitchen, laundry, showers, washrooms, offices, meeting rooms, etc. Each cabin will be connected to the main building with decking, providing mobility and accessibility to all areas of the site. It is more than a place to sleep, or even emergency housing, it is a way to walk alongside those that have experienced adversity and homelessness.
LBC also is not intended to replace the need for an emergency shelter or long-term geared to income housing. The LBC community will provide a place for residents to have an address (crucial for receiving Social Assistance) and a place to recceive counselling, job coaching, life coaching, medical treatments, meals, clean laundry and so much more.
Residents will be selected in collaboration with service providers and the unhoused community. There will be an intake process, along with a 'community agreement' with each new resident. There will also be a staff-hiring process, volunteer reqruitment and crisis training provided for all.
Developing meaningful relationships will help people build resilience and increase readiness for permanent housing. LBC will encourage the local community and residents of LBC, as well as the broader North Hastings community to participate in LBC's Housed Advisory Council, volunteer with the sleeping cabin community, share skills, meals and conversation, participate in trauma informed care learning and training and offer input into LBC's evaluation criteria.
A great deal of research has gone into this proposal and it wouldn't have been possible to pull together so quickly and informatively without the generous help of Our Living Solutions, Hamilton Aliance for Tiny Shelters and Second Wind Cottages. There encouragement and sharing of information is invaluable.